The motorcycle and accessories trade fair invitation letter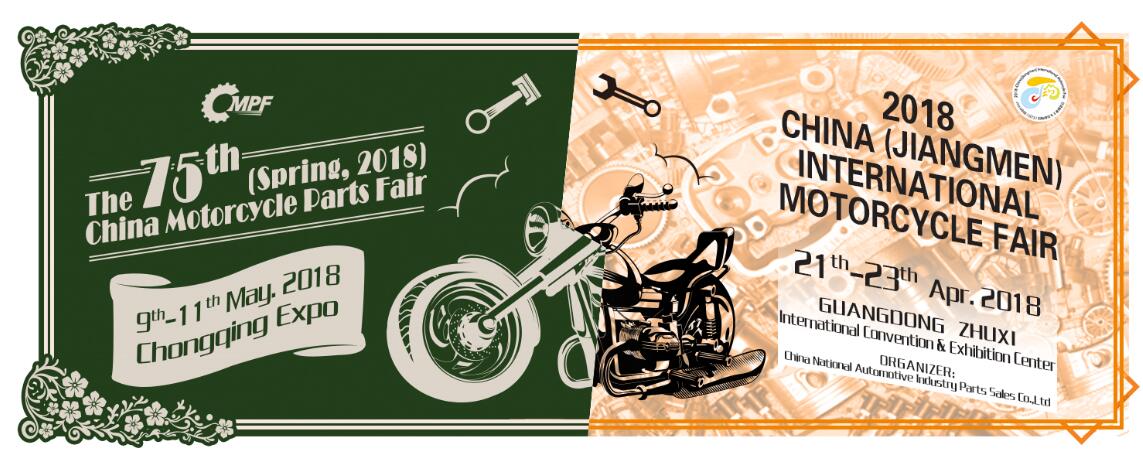 The 75th (Spring, 2018) China Motorcycle Parts Fair-Chongqing
Invitation Letter
Dear friends from motorcycle, electric vehicle and parts enterprises:
With a history of more than thirty years, China Motorcycle Parts Fair has been becoming increasingly large in scale in the efforts of everyone. Gathering in lots of cities to enhance friendship,all of us are committed to making the fair better and better.
Chongqing enjoys a high prestige as the capital of three sovereigns and it is the most legendary province among the four famous provinces in ancient time.Camellias shine all colors of the rainbow, flattering the ficus virens, and that's when the mountain city meets spring.
With professional exhibitors and buyers all over the world,famous venue equipped with advanced facilities and experienced organization team, China Motorcycle Parts Fair is increasingly developing towards a bright future.
This time, let us meet in the mountain city, and enjoy the charm of it!
Chongqing, the most influential city in the west of China and a key modern manufacturing base, is located in the financial, economic, transportation and shipping center at the upper reaches of the Yangtze River region. In addition, as the connecting point of the strategic channel of the "Y"shape formed by "The Belt and Road" and "the Yangtze River Economic Belt", it plays an important role in connecting the east with the west,the north with the south.
The venue where the fair will be held is Chongqing International Expo Center, an advanced and modern major exhibition complex in the world.With its exceptional advantages and successful experience of mutual understanding, we believe that we are certain to make achievement again and this fair will bring you more harvest and make you feel more satisfied.
Organizing Committee is devoted to creating an excellent display and trade platform for participants, constantly exploring new development direction and form and improving the quality of service. In order to provide a more direct and more convenient communication platform,this fair not only has a variety of products to be displayed, but also increases a diversity of wonderful activities.We hope that every participant can come delightfully and return with satisfaction.
In 2018,China's largest motorcycle and parts fair is being prepared and bound to meet you with a higher level of service, a larger scale and different activities.Under the joint efforts of everyone, it must have been fascinating.
From May 9
th
to 11
th
in 2018, the 75th China Motorcycle Parts Fair will be held at Chongqing International Expo Center.Let's meet there,gather in Chongqing and share ideas about the future of motorcycle parts !We look forward to your arrival!